Al Quelt Moreza, Arcade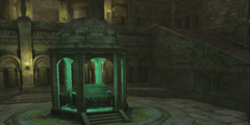 Basic Info
Information
Edit
Common Drops
Edit
One entry may refer to more than one monster. For example, Heretics and Elite Heretics both spawn here, but they are only listed under Heretic.
Pioneering Memorial
The Memorial here rewards each hunt with:
Ad blocker interference detected!
Wikia is a free-to-use site that makes money from advertising. We have a modified experience for viewers using ad blockers

Wikia is not accessible if you've made further modifications. Remove the custom ad blocker rule(s) and the page will load as expected.